Catering
Hostess service can be arranged throughout the day providing teas, coffees and soft drinks.
For lunches and dinners, bookings can be made at the nearby George & Dragon pub across the road, which has a reputation for good food.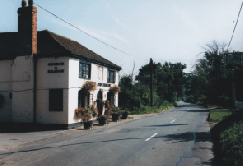 George & Dragon (gourmet/gastro) pub 01189 884432
www.thegeorgeanddragon-swallowfield.com

Details are available for onsite catering arrangements with a variety of finger buffets, sandwiches or multi course meals, as well as self-catering using the kitchen facilities.
Local caterers:
Food for Thought
www.foodforthoughtcaterers.co.uk
Sandra Tel 01189 737678 or 07816 302525
E-mail sandra.foodforthought@googlemail.com.
Kate Seaton Catering
www.kateseatoncatering.co.uk
Tel: 01189 733777
E-mail kate@kateseatoncatering.co.uk
To-Go
http://www.to-go.co.uk/
Tel: 0118 926 7007
E-mail eat@to-go.co.uk
Total Hospitality
www.total-hospitality.co.uk
Tel: 01189 333919 fax: 01189 333924
E-mail info@total-hospitality.co.uk